Version 1.9.2 of Station Master has now (finally!) been released and is available on the App Store.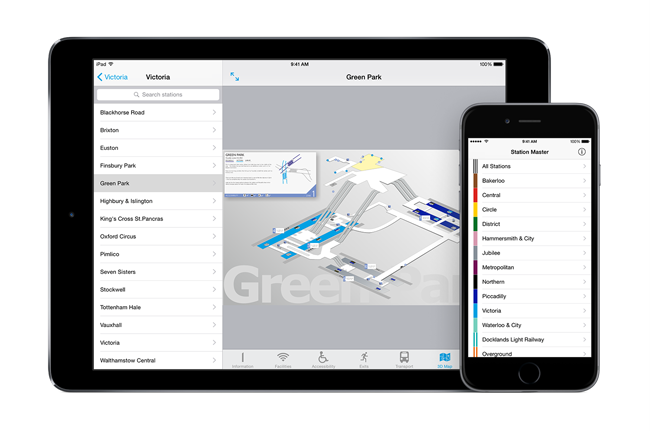 It's been a long time (7 months!) since version 1.9 was released back in July 2014, and this version has been a little while coming, but we are delighted that this update brings you the following features…
• Updated 3D station map and exit positions for the new Tottenham Court Road Northern Line station. (We're the only App at present to have this information!)
• Amazon Locker and Supermarket Click-and-Collect service locations.
• Over 150 refreshed or new 3D maps, 326 in total, which includes all of the 270 Tube stations!
• Updates for iOS 8, iPhone 6 and iPhone 6 Plus – looks great on your larger screen device.  We'll be working in future to take advantage of the increased screen real estate on the iPhone 6 and iPhone 6 Plus devices too.
• Updates and corrections to the database.  As always, thank you to everyone who sent, and continues to send, us information, corrections and updates.
• Minor stability and performance improvements.  (This is the stuff that makes Matt happy, including one very obscure bug on the iPad! and some very odd layout issues on iPhone 4 and 5 devices when built for the latest versions of iOS!)
and from 1.9:
• S-Stock (S7) door positions for the Circle and Hammersmith & City lines
Take a moment to download the update (if you didn't already download it automatically) and while you're waiting for the download to complete…
Don't forget about our other Apps!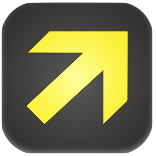 Don't forget we have TWO other Apps available on the App Store; here's the first one …
Ever wanted to have the handy exit information that Station Master provides, but… just wanted that?  It's something that people asked us for and so we created a companion App to Station Master.
It retains the the fancy carriage graphics that came out with the 1.8 version of Station Master.  Download our App 'Exit the Tube' which is JUST the exact carriage and door exit information for every Underground, Overground and DLR station in London.
Exit the Tube is available on the App Store.
It runs on iOS 5.0, iOS 5.1 and iOS 6 for all you iOS 7 & 8 refuseniks out there!
However, we urge you to upgrade to iOS 8.1.3 (or iOS 7.1.2 if you own an iPhone 4) if you are able to do so!  We'll also soon be dropping support for iOS releases prior to iOS 5.1.1 in upcoming releases of both Exit the Tube and Station Master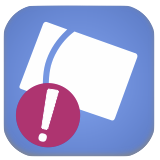 Here's the second App which we sell – a simple lookup for errors that you can get on a Barrier Gate when you touch in or out with your Oyster or Contactless Payment Card. When this happens, an error number flashes up on the gate, and if you make a note of that number, you can look it up using our App to see what it means.
e.g. the most common error number is '36' – which means you don't have enough credit on your Pay-As-You-Go balance, but there any many others too! And we've got them all listed here in the App for you.
Oyster Errors is also available on the App Store.  And we've got an update in the pipeline for it available very soon now, with the very latest codes and support for the iPhone 6 and iPhone 6 Plus (and maybe even the iPad!).
(Oyster Errors is available for iOS 7.0 and above only.)