So it's not everyday that you see … this!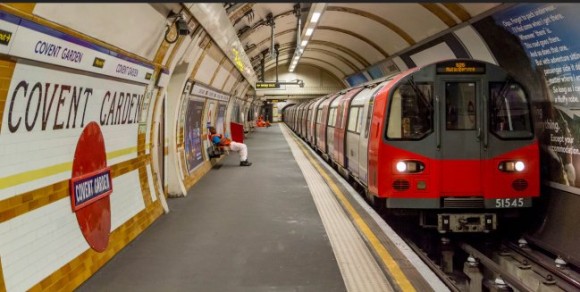 It's a Northern line 1995 stock train running west through Covent Garden on its way to Northfields depot. It was being transferred along the Piccadilly line for brake testing on the test track at South Ealing, several units have passed through here recently – they get there as there's a curve of track (called the Kings Cross Loop), that runs between the northbound part of the Northern line to the east of Euston, that curves round and joins the northbound of the Piccadilly line just south of Kings Cross. There's then a crossover which allows the train to go over to the southbound.
Photo taken (and used with kind permission) of Jack Gordon – there's more on his Flickr page here.