We popped down (as all proper Tubegeeks do) to Studio Egret West in Farringdon yesterday to have a look at their exhibition 'Pavement to Platform'.  SEW have won the tender from TfL and have created the 'Design Idiom' a  book setting the future design ethos for the London Underground.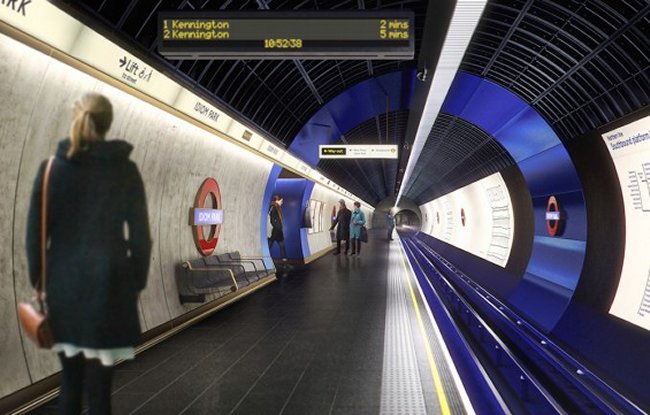 If you want to go down and see their mockup of what a new Tube station will look like – they've created one called 'Idiom Park', and you can see the designs and talk to people who created them about setting the future design standards for the Tube. Their website and free tickets for the event are here.
We quite like their 'design type map' which they'd created too – showing across the underground network, which stations falled into which 'catageory' of design – Charles Holden stations for example were all in one colour, Leslie Green stations in another … it's on the floor, so if you go down try not step on it!